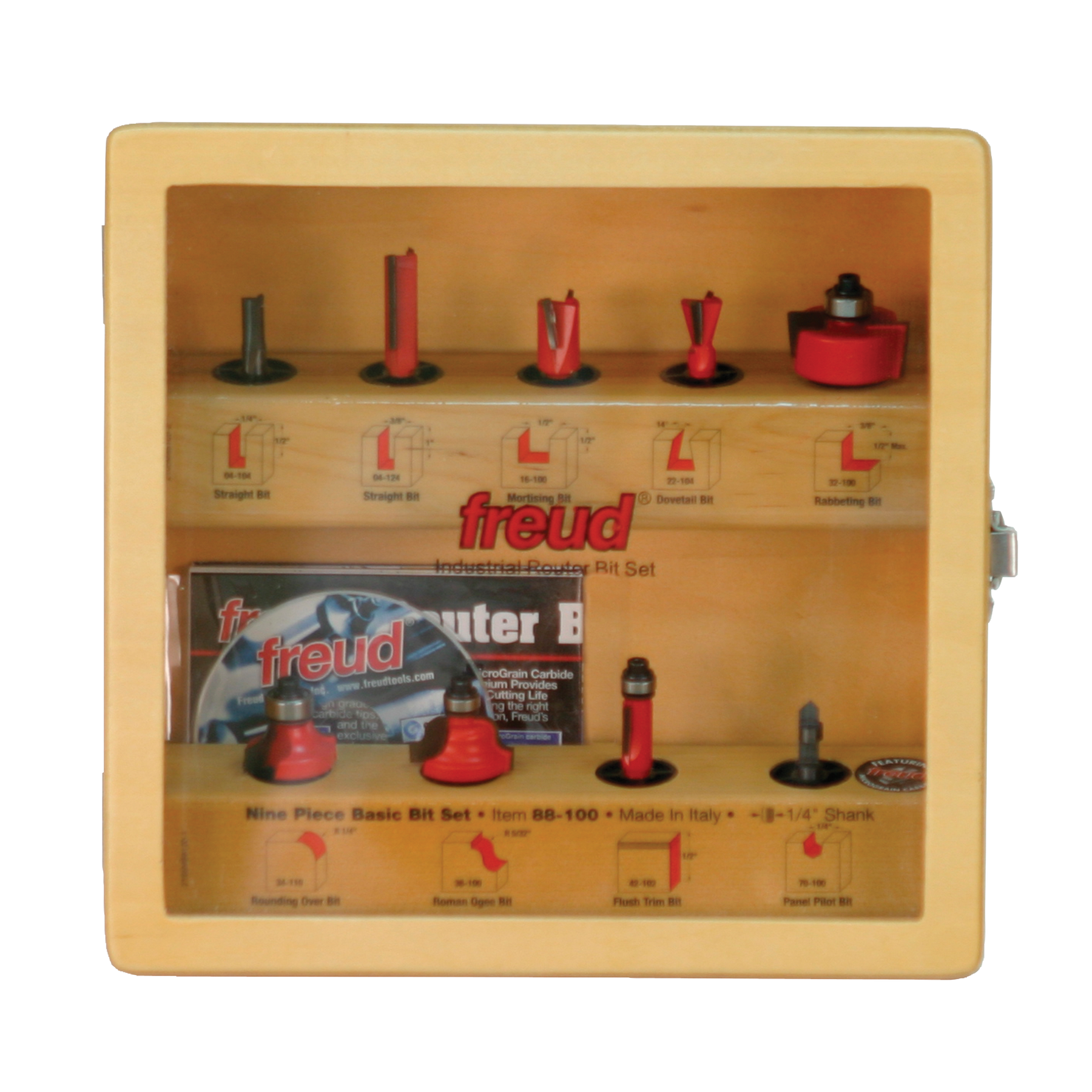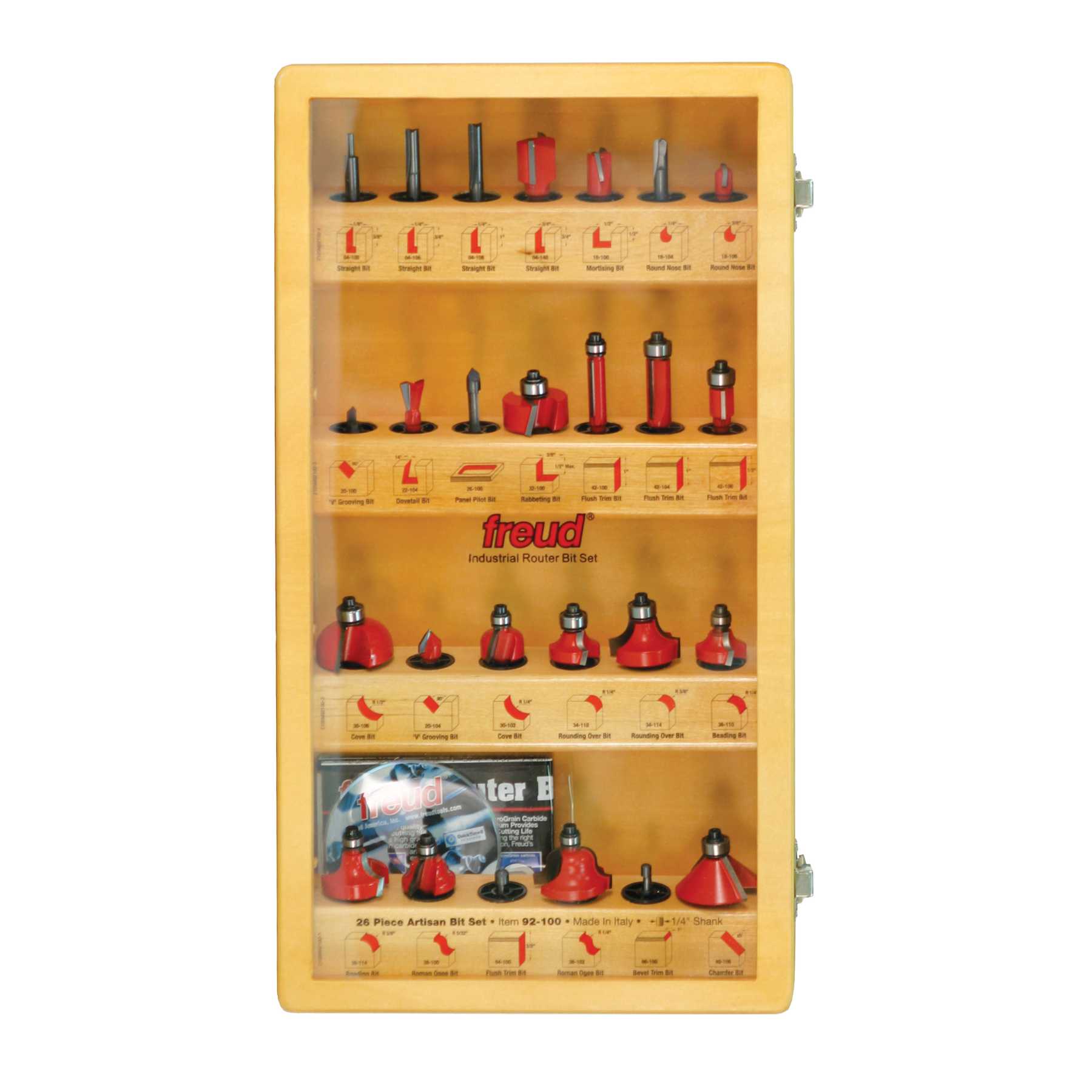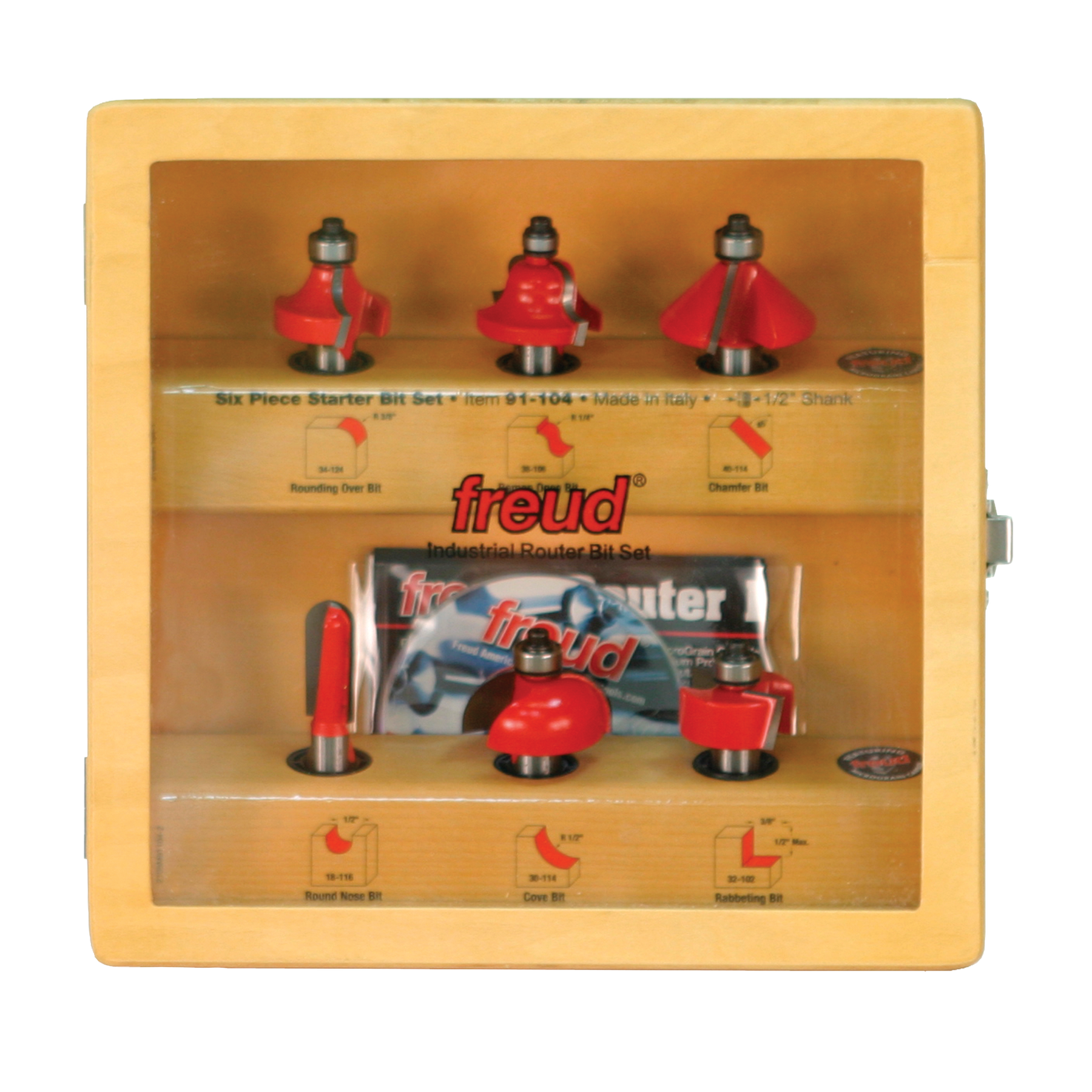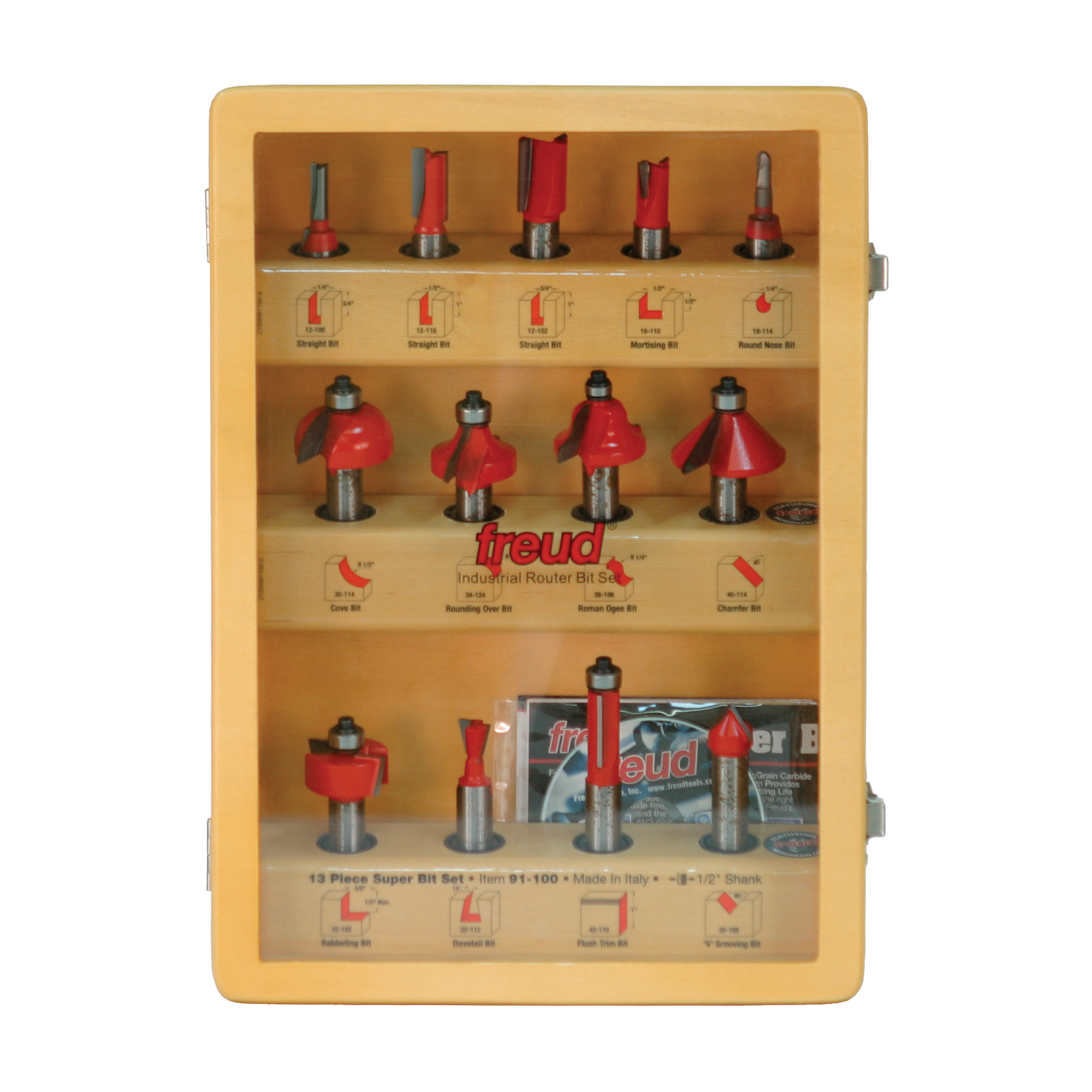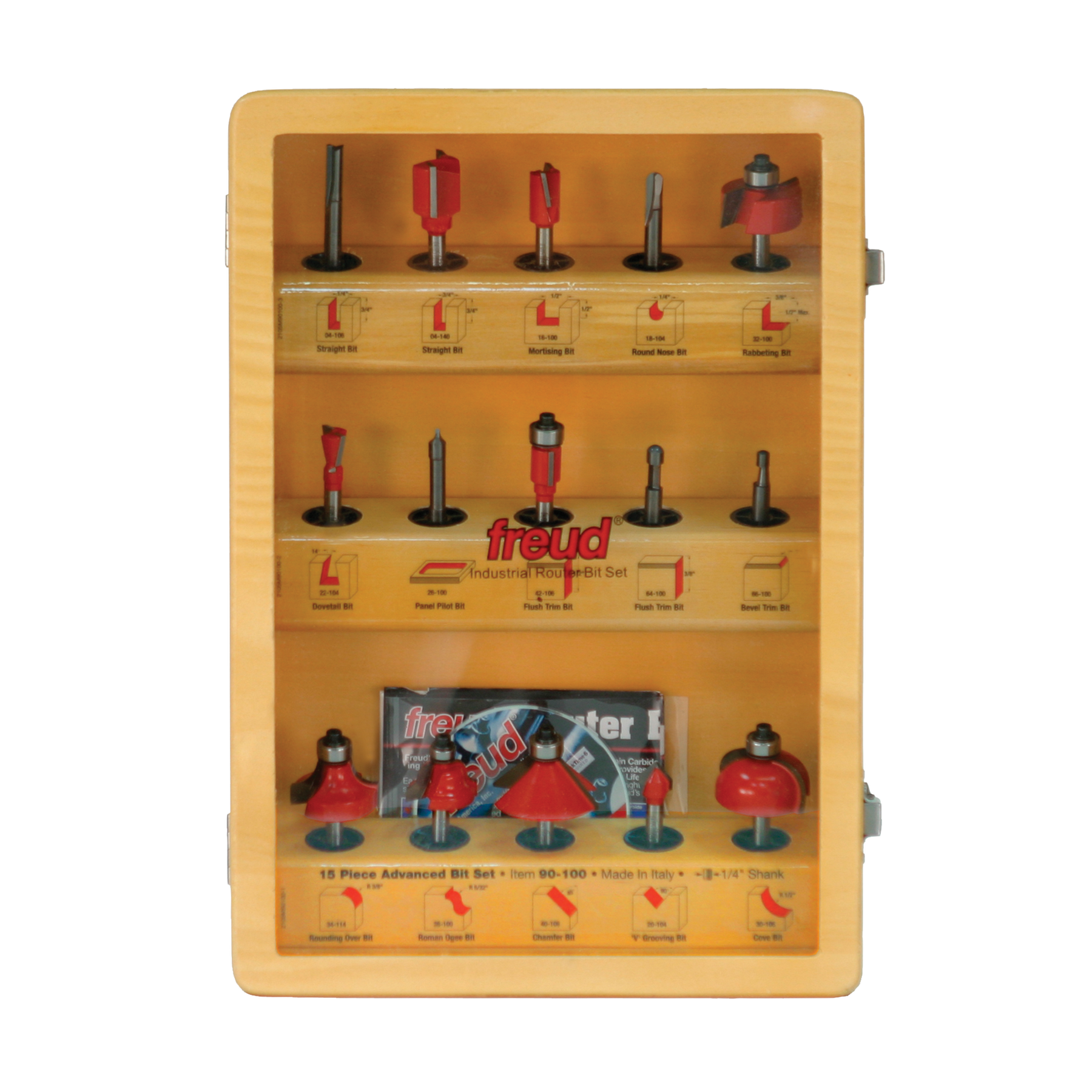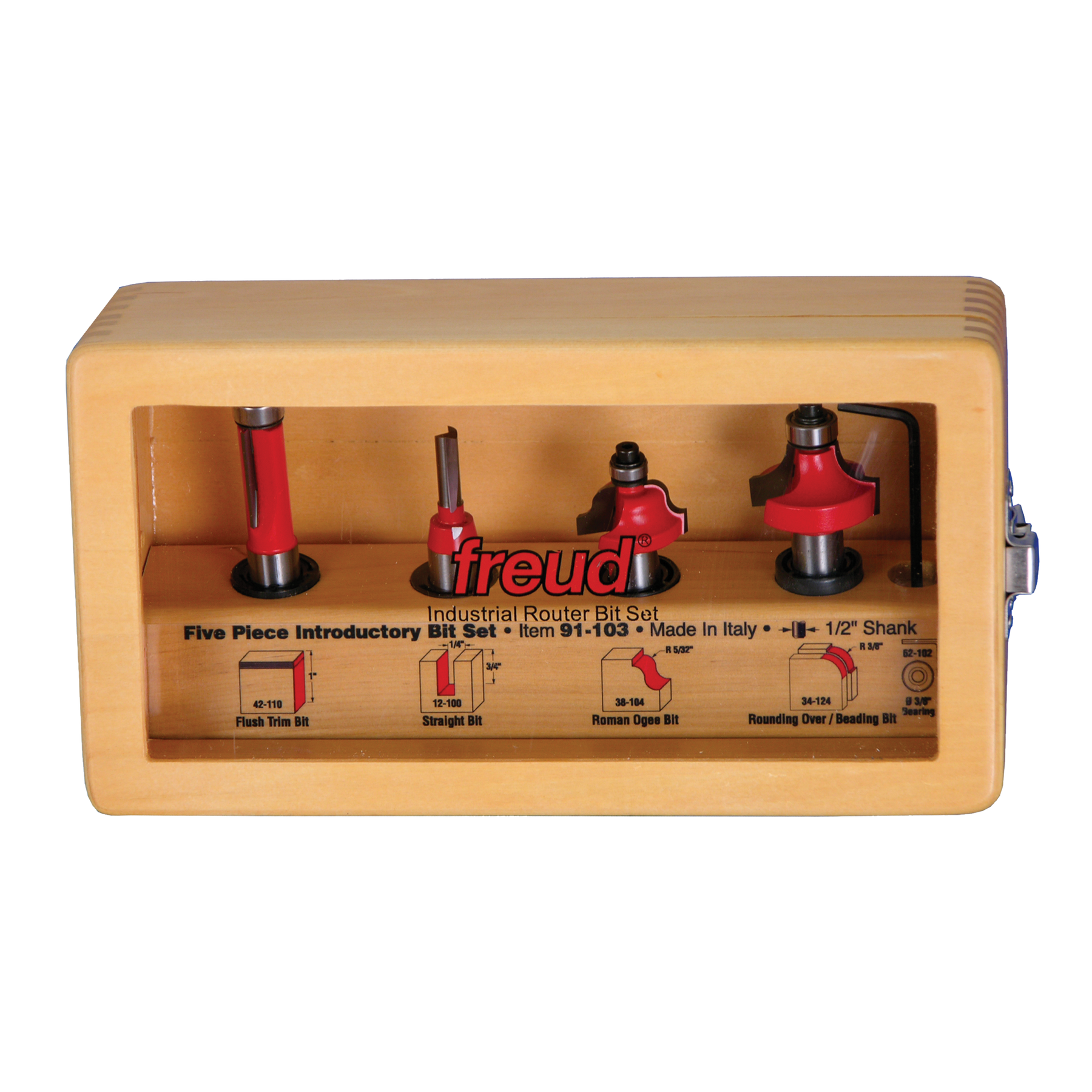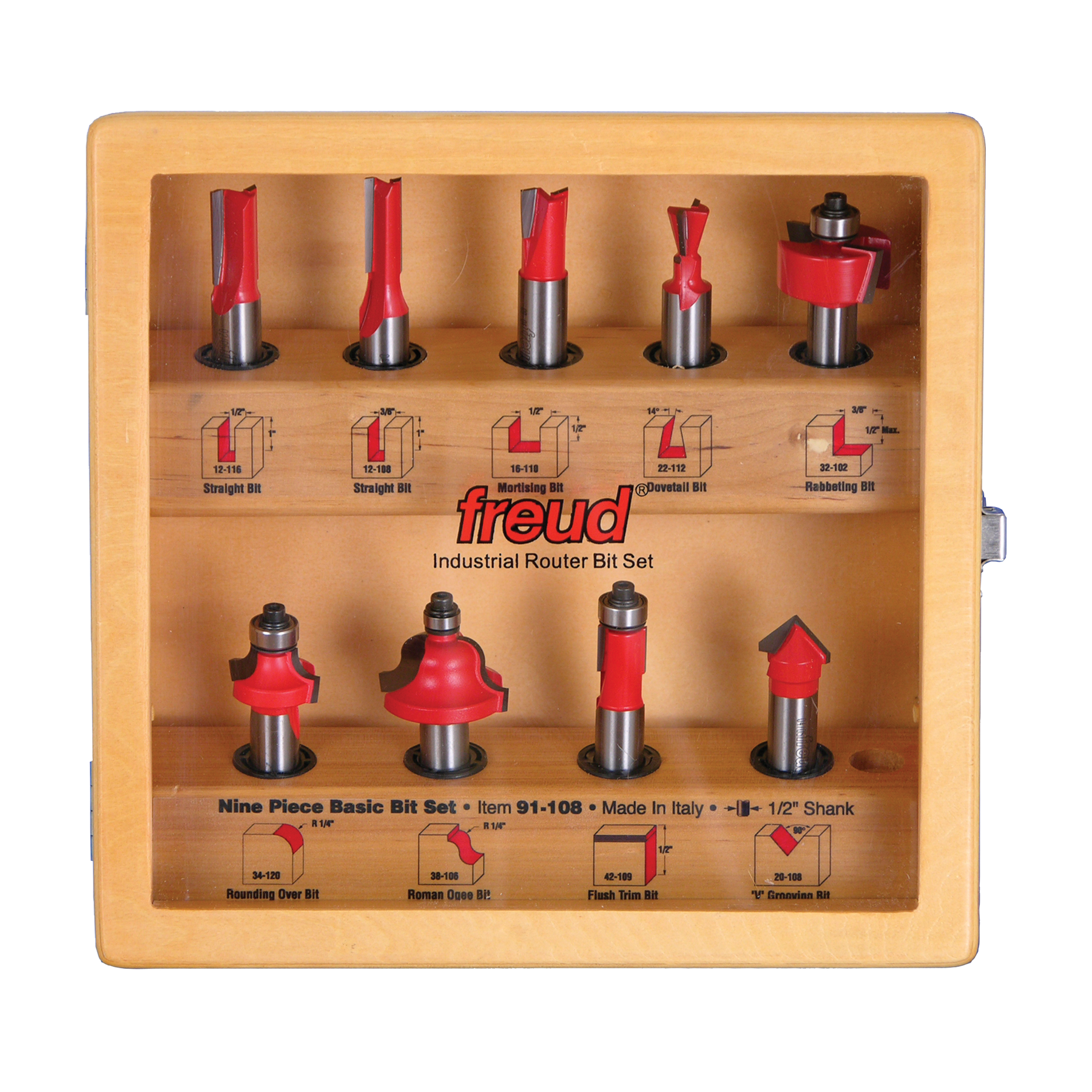 Freud Variety Bit Sets Router Bits
Typically ships in 2-8 business days
This is the ideal starter set for the beginning woodworker, and also makes a great investment for the experienced woodworker looking to refresh an existing bit collection. Offered in both 1/4" and 1/2" shank, the set includes a wide variety of bits: Straight, Mortising, Dovetail, Rabbeting, Rounding Over, Roman Ogee, Flush Trim and V-Grooving. Suitable for use with hand-held or table-mounted routers to cut hardwood, softwood, plywood or composites.
49 YEAR ANNIVERSARY SALE: $49 off orders over $1000!
Discount is auto-applied when adding to cart.
FREE SHIPPING on orders over $99
Free ground shipping on orders over $99. (Within continental US. Does not apply to orders that require freight shipping or certain heavy or oversized items or shipments.)