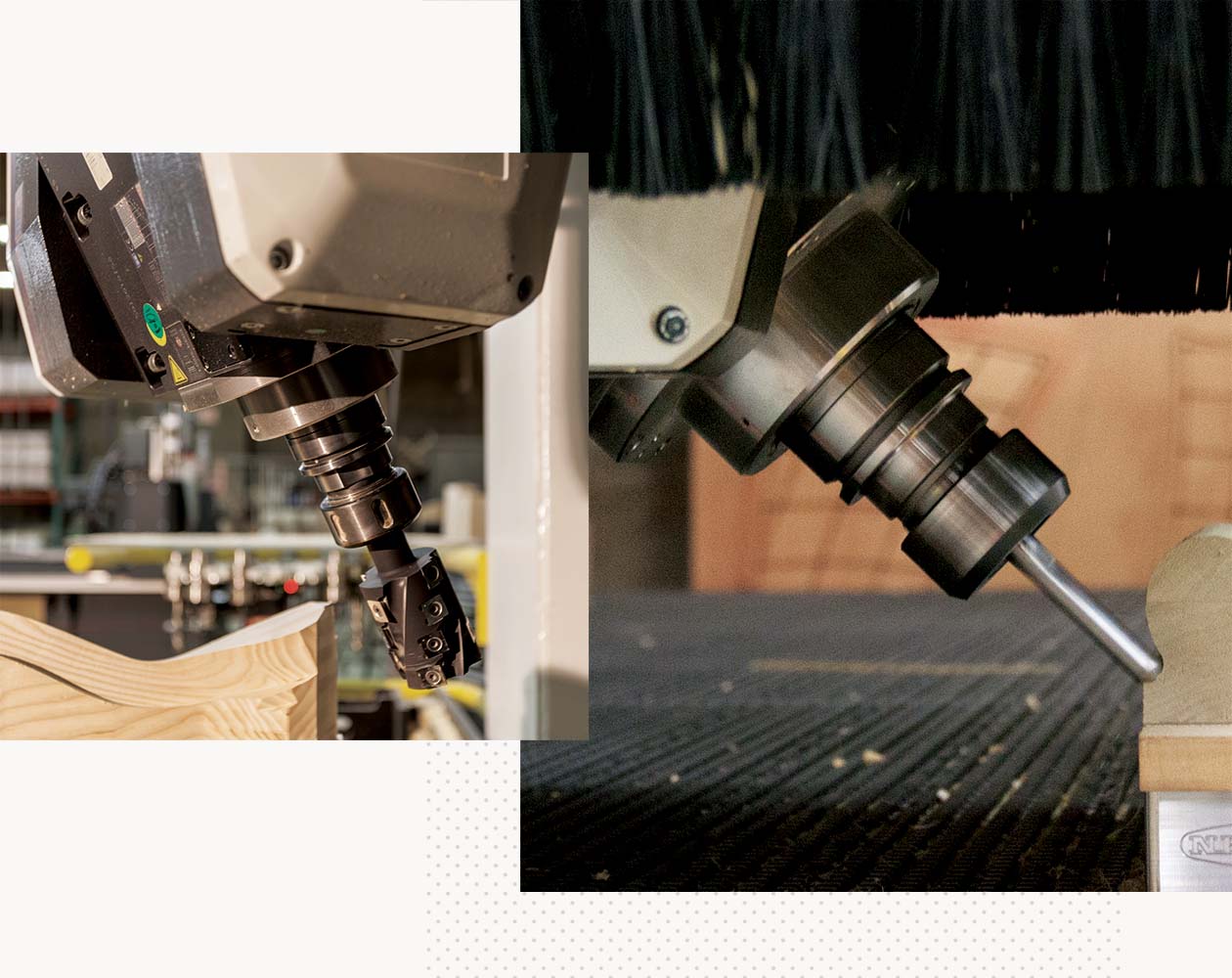 We can carve, cut and machine wood into any shape, size and form imaginable.
At JMP, we use the most up to date, state of the art machinery and software. With over 40 years of experience, there's no challenge too big or small for our skilled and passionate staff.
We have 3 axis, 4 axis and 5 axis CNC capabilities.
Request a customized quote or contact us with any questions at team@jmpwood.com.