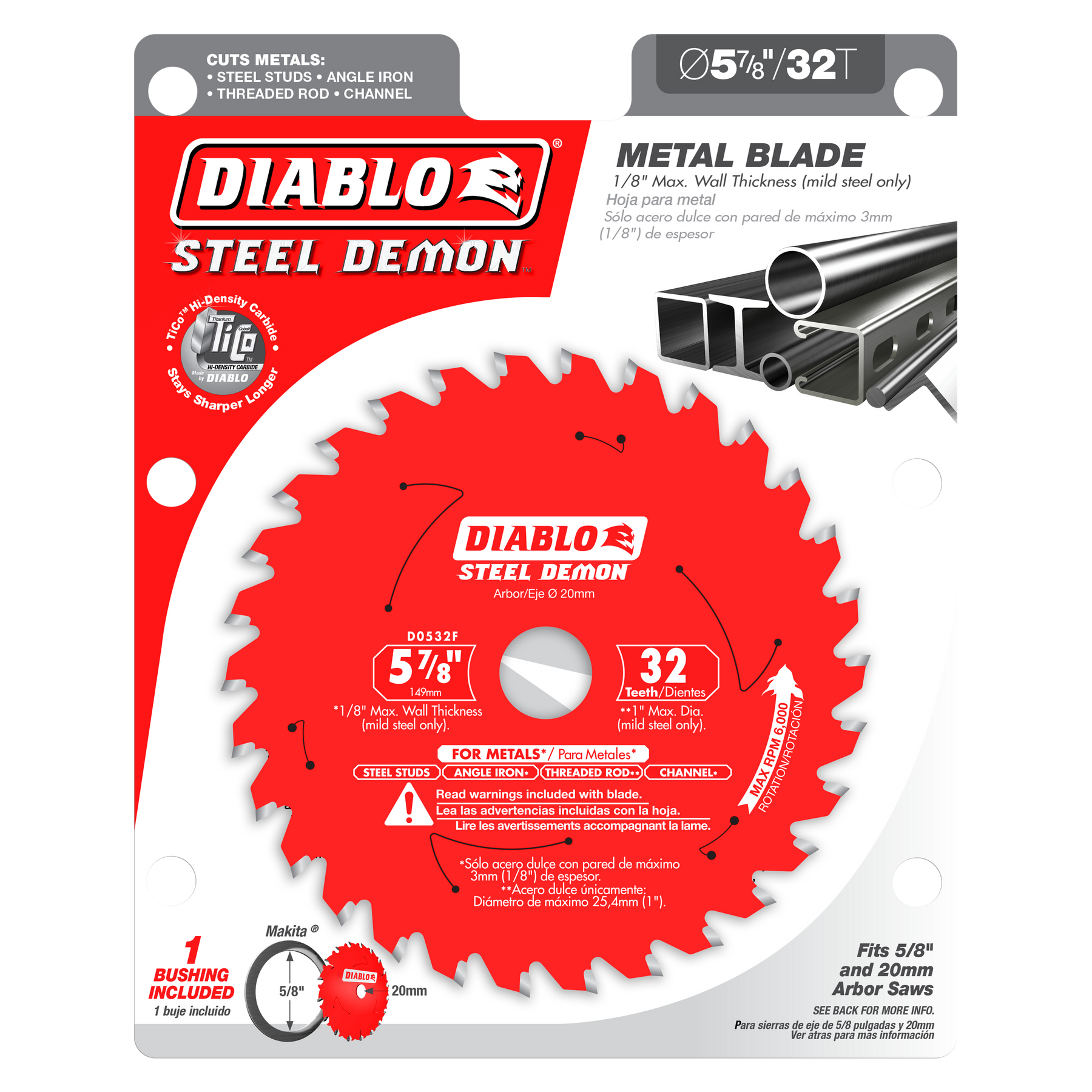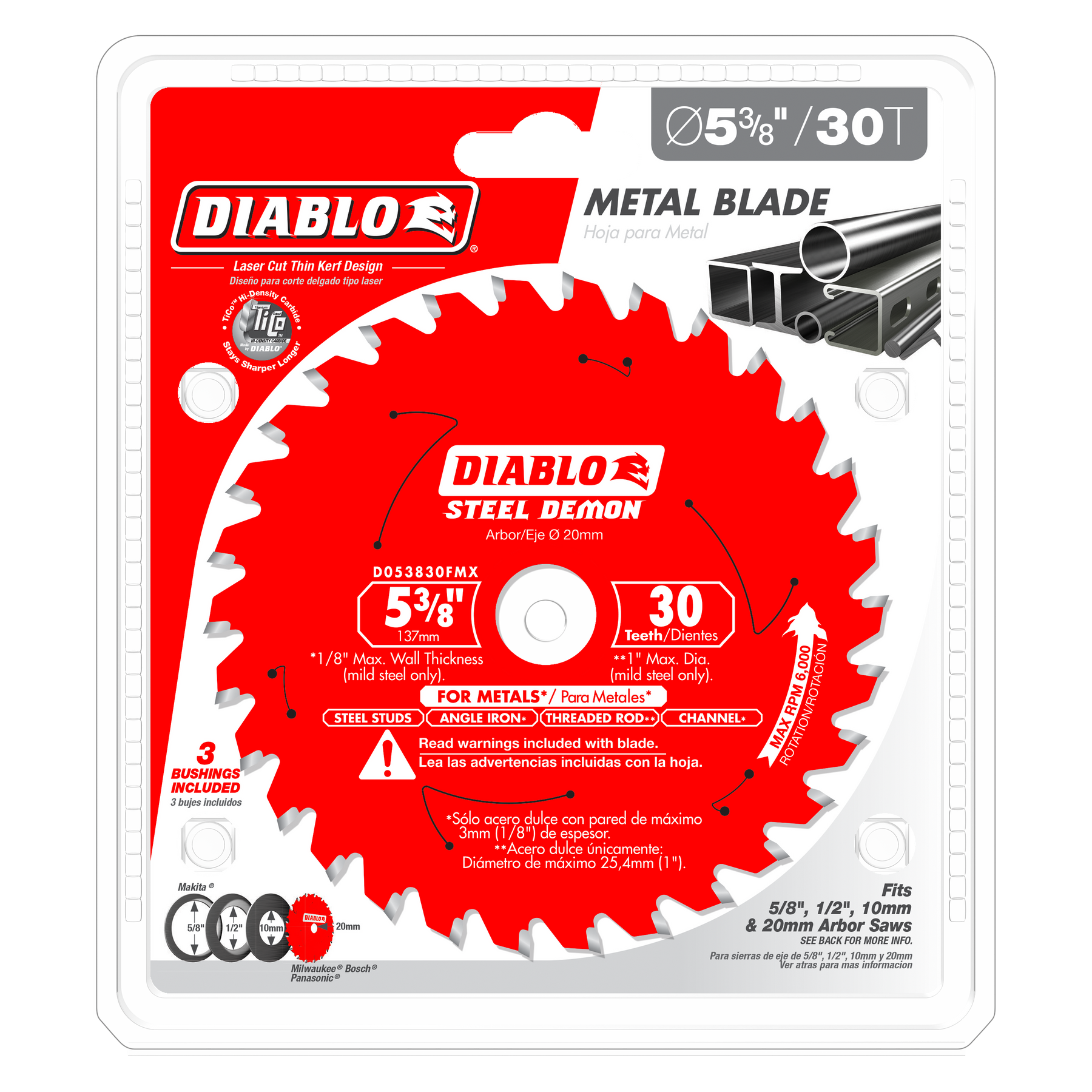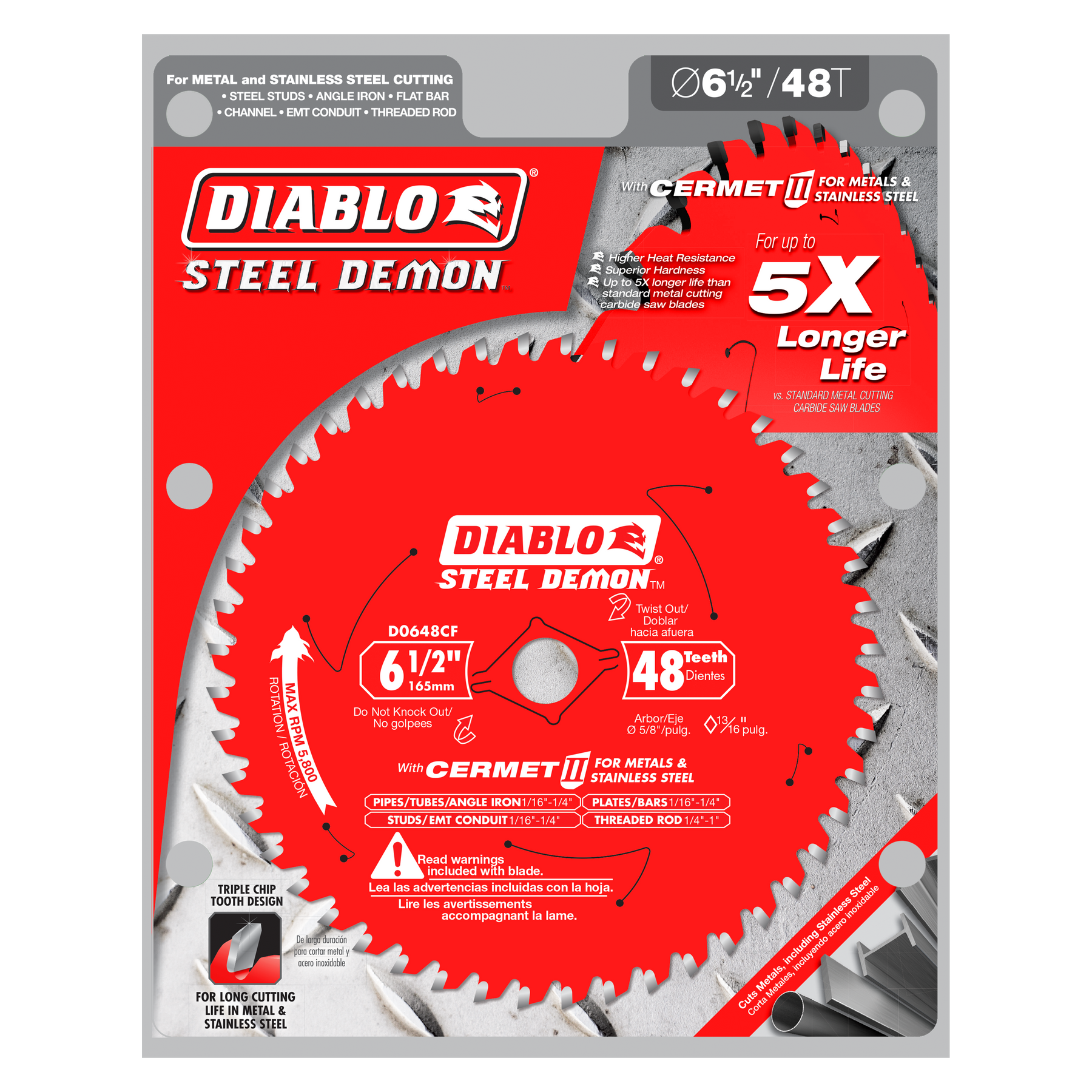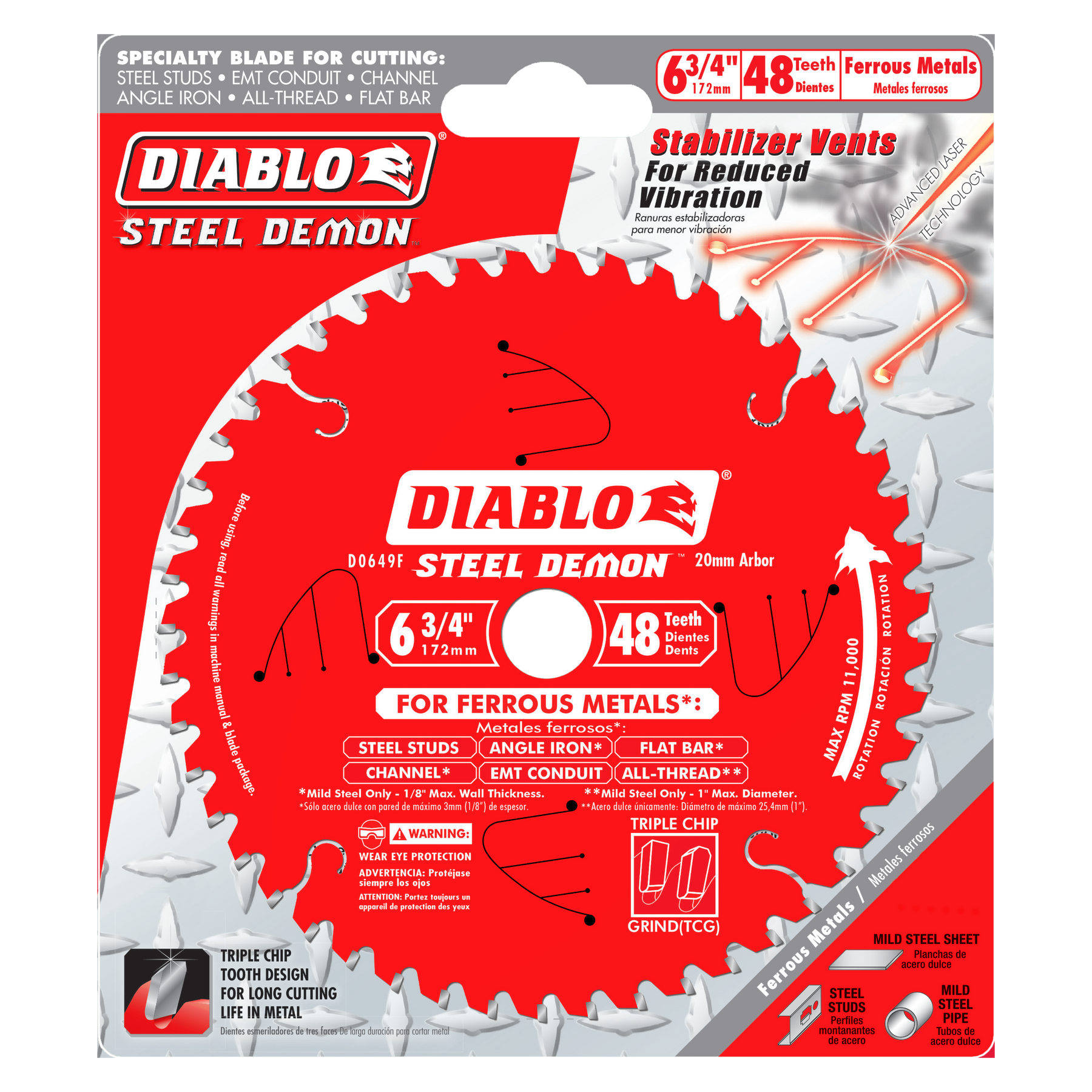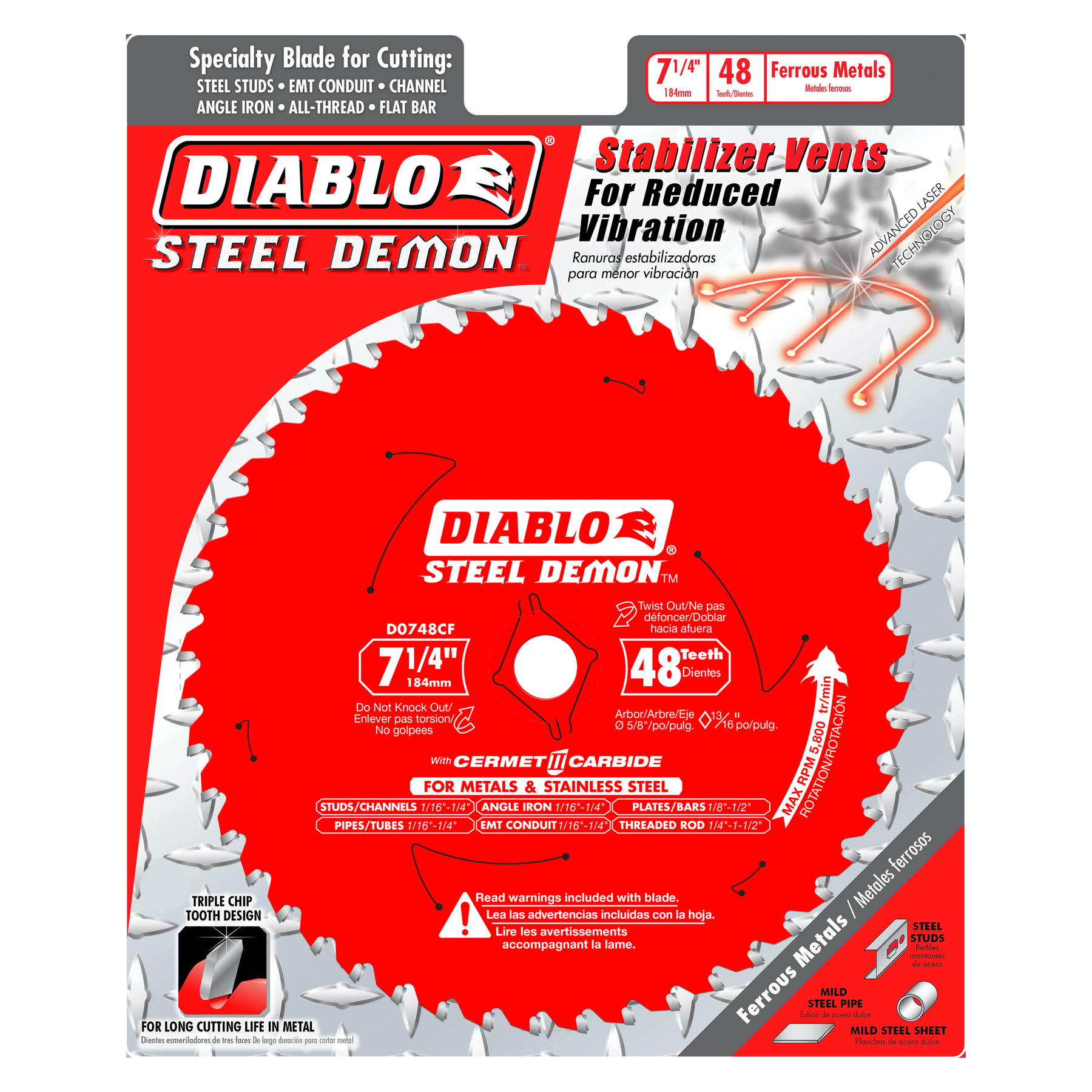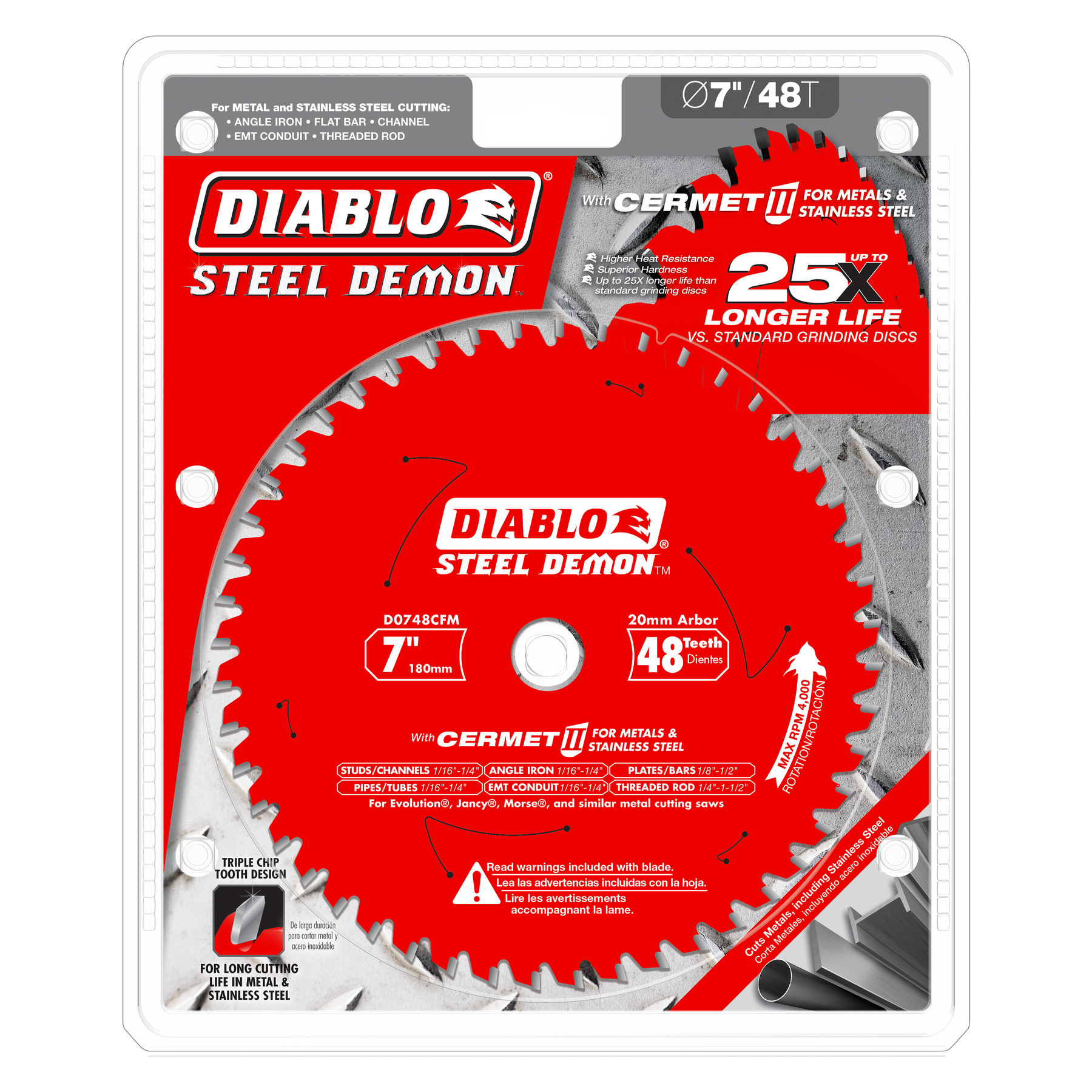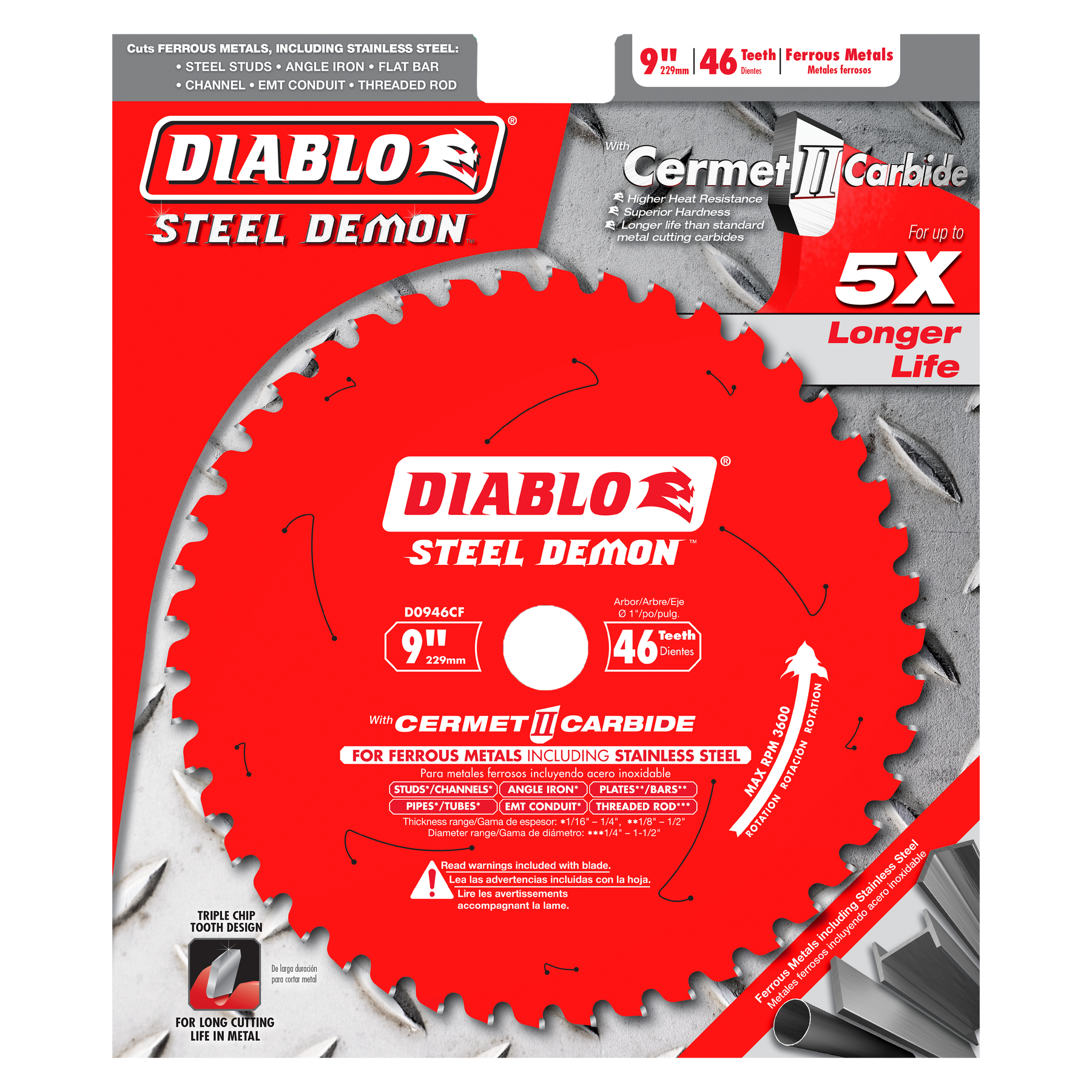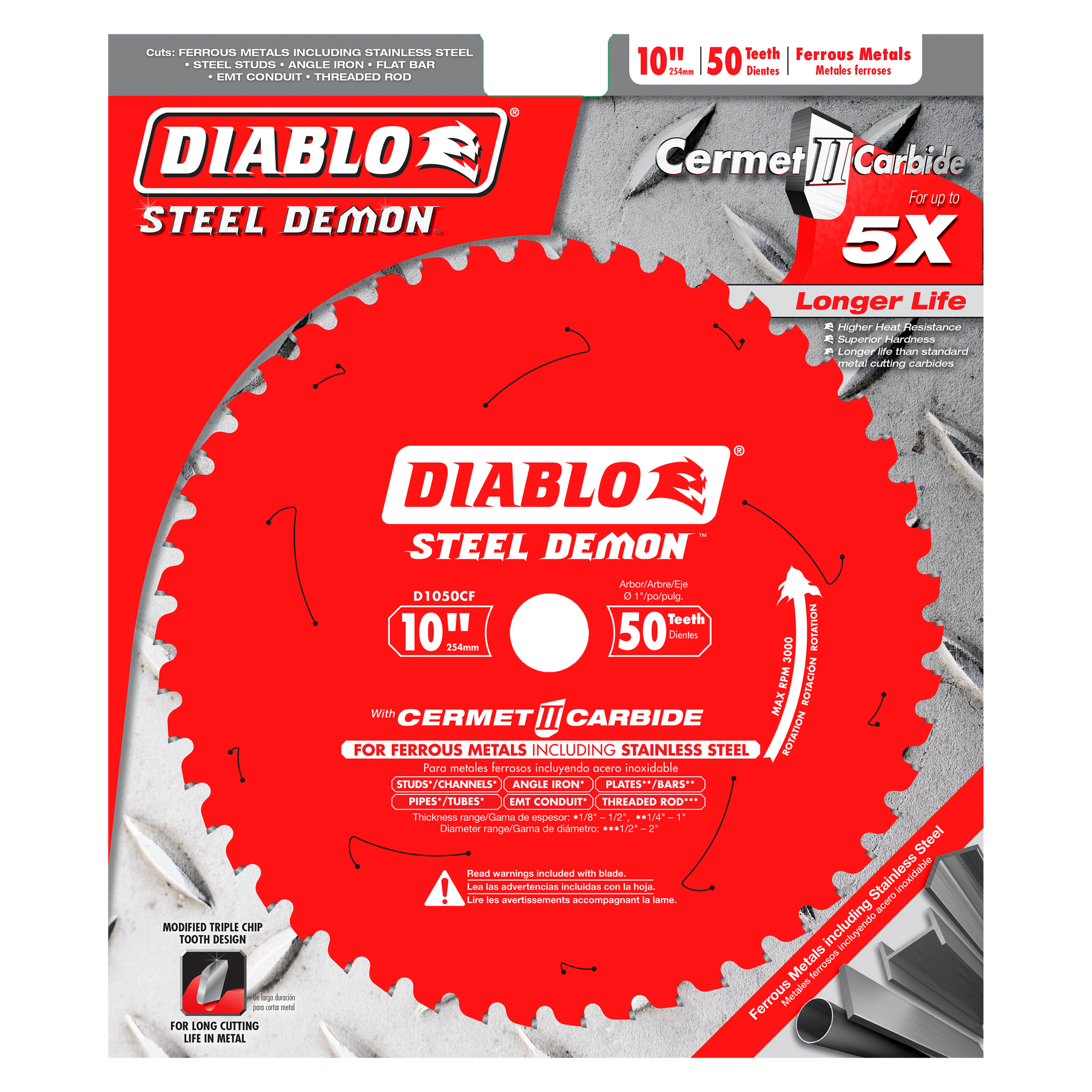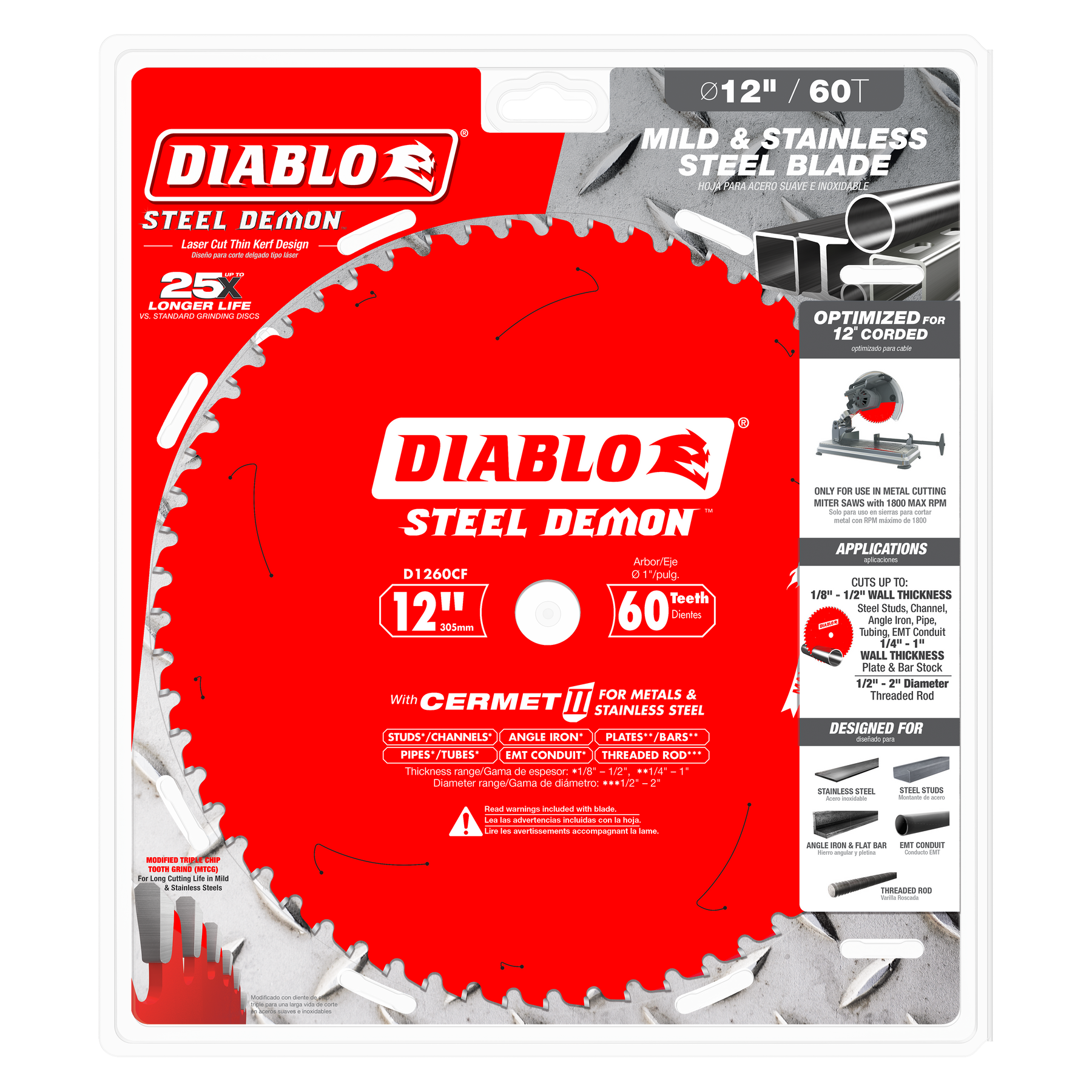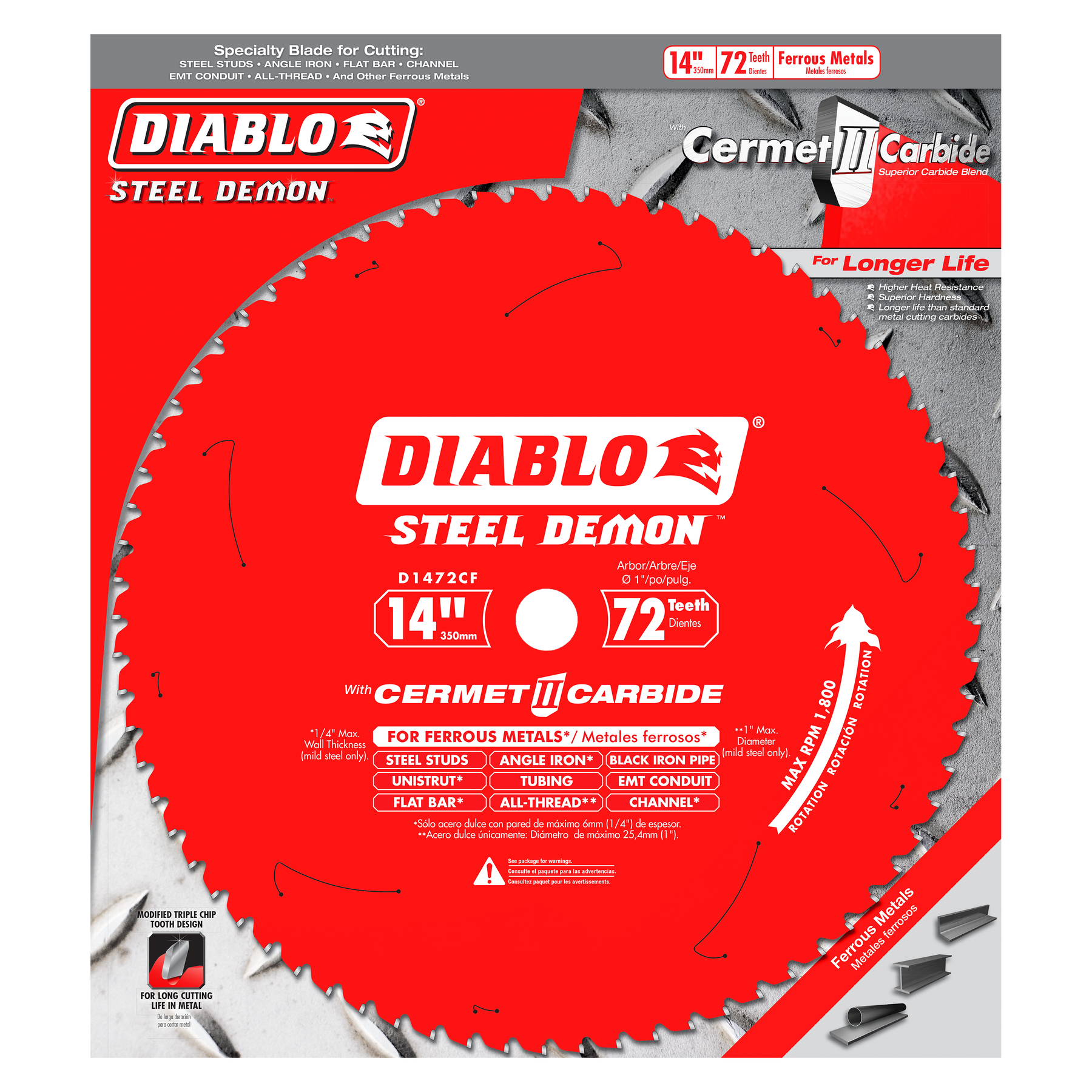 Diablo Steel Demon Carbide-Tipped Saw Blade for Medium Metal
Typically ships in 2-8 business days
Diablo's Steel Demon metal cutting saw blades produce fast, accurate cuts in a wide-range of mild steels. These blades feature Diablo made TiCo Hi-Density Carbide engineered exclusively to deliver maximum performance, superior quality cuts and longer life when compared to standard grinding discs. Designed with a Triple Chip Grind (TCG) and Perma-SHIELD® coating, these blades slice through the toughest of metals to produce precise, burr-free cuts with less sparks. A controlled cutting action produces larger chip sizes that generates less dust and airborne contaminates. The thin kerf body minimizes material removal and requires less cutting power, delivering fast, clean cuts in cordless and corded trim saws.
Diablo made TiCo Hi-Density Carbide specifically designed for mild steel applications to provide maximum performance, superior cuts, and longer life vs. standard grinding discs.
Triple Chip Cutting action reduces sparks and the possibility of needing "hot" permits
Optimized blade design reduces wandering and deflection of metal, creating precise cuts that require virtually no re-work
Advanced Laser Cut Stabilizer Vents trap noise and vibration for maximum stability, keeping the blade cool for straight, accurate cuts
Tri-Metal Shock Resistant Brazing, a three-metal brazing system, allows Cermet II teeth to withstand extreme impact for maximum durability
Laser Cut Thin Kerf Design provides less resistance and heat build-up for ease of cut, accuracy, and long cutting life in cordless or corded saws
Perma-SHIELD® coating resists heat build-up by protecting the blade against gumming and corrosion
Laser Cut Arbor reduces vibration and premature wear for accurate blade rotation when in use
Circular saw blades create a controlled cutting action resulting in larger chip sizes that generates less dust and airborne contaminates versus standard grinding discs
Ideal for mild steels with 1/8" maximum wall thickness: steel studs, angle iron, channel, flat bar, EMT conduit
Ideal for mild steels, such as threaded rod, with 1" maximum diameter
Optimized for 5/8" and 20mm corded and cordless trim saws
Compatible with 5-7/8" Makita® (5/8" arbor), 5-7/8" Milwaukee® (20mm) and other 5-7/8" saws
Max RPM: 6000
CYBER SALE: 10% OFF
Discount is auto-applied when adding to cart.
FREE SHIPPING on orders over $999
Free ground shipping on orders over $999. (Within continental US. Does not apply to orders that require freight shipping or certain heavy or oversized items or shipments.)